Semi-final Win for KES
Back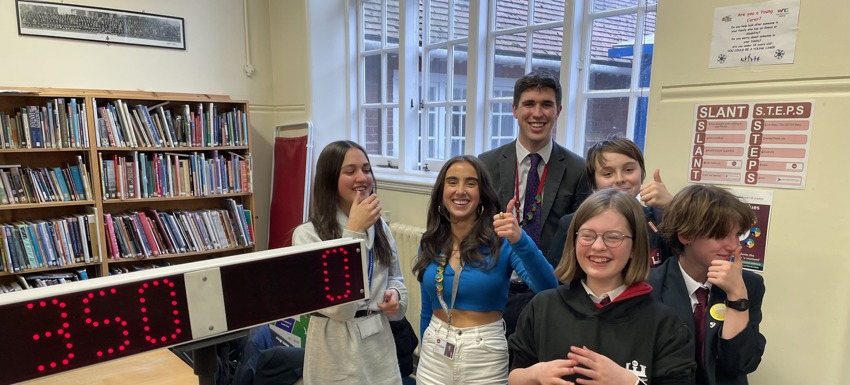 February 4th 2022
On Wednesday 2nd February, King Edward VII Academy hosted the regional semi-final of the Schools Challenge competition, taking on Langley School.
After an incredibly tense match, with King Edward VII Academy leading 330-320, it came down to the final question and bonuses. Despite Langley getting the question correct to tie the scores, King Edward VII Academy managed to steal 2 of their bonuses, and as a result were victorious, winning 350-330 and will be taking place in the regional final against Gresham's!
Martyn Barker, Head of History, said: "the Schools' Challenge competition is like University Challenge for secondary school students. All 4 students contributed massively and represented the school with pride, they were an utter credit to the school."
It's a massive success for the school, being one of a handful of state schools who take part, so to reach the final is a real achievement for King Edward VII Academy. The winning team was made up of Nell, Alice, Mel and Adam, who each equally contributed to the victory, as well as first reservce Bryher, who also did the very stressful job of scoring. This victory was extra-special for Alice and Nell, who lost on the last question 3 years ago.
Principal Sarah Hartshorn congratulated the students: "I am so proud of our students; it was great to see the joy on their faces when they were victorious! I am looking forward to watching them shine in the regional final against Gresham's next week."
Good luck next week King Edward VII Academy!