Our House System
The KES House system is a major part of the schools Ethos and links very closely to all aspects of life as a KES pupil. As you will have seen the longstanding traditions and royal links of the system have been firmly maintained as we are proud of our past and passionate to incorporate this, into our future House System and Values.
The four House names of Lancaster School, Edinburgh York, Keene Thorsby and Gloucester Windsor are where all students are equally placed, once they join KES. The form group you are in, will all be in the same House and part of a bigger team, which will all be given different opportunities to represent and make a positive contribution to!
A major development in the past years, has seen a more diverse and broad range of events on offer in combination with the traditional sporting and competitive fields. For example, the House Art & Design challenges have proved very popular recently. Also, the House Maths Challenges get high levels of participation. New events introduced over the years have included, dodgeball, handball, 'gaming', designing or making something, raising money for a House charity event and taking part in live house science experiments!
We really do try and give every student at KES Academy the opportunity, to have that moment and feel special in conjunction with making a positive contribution to their House.
The 86 events per year, that are planned are the substance behind this passionate House System belief of "giving all students the opportunity to have a moment".
The latest development to our amazing House System at KES, has seen the introduction of our 8 House Values. You will have seen these on our website hopefully! These are values we want ALL members of the KES community to display and model. These are a massive part of KES Academy life and you will see these in action when you visit our school. The 8 House Values are:
Passion, Determination, Respect, Honesty, Self-Belief, Teamwork, Determination, Creativity and Empathy.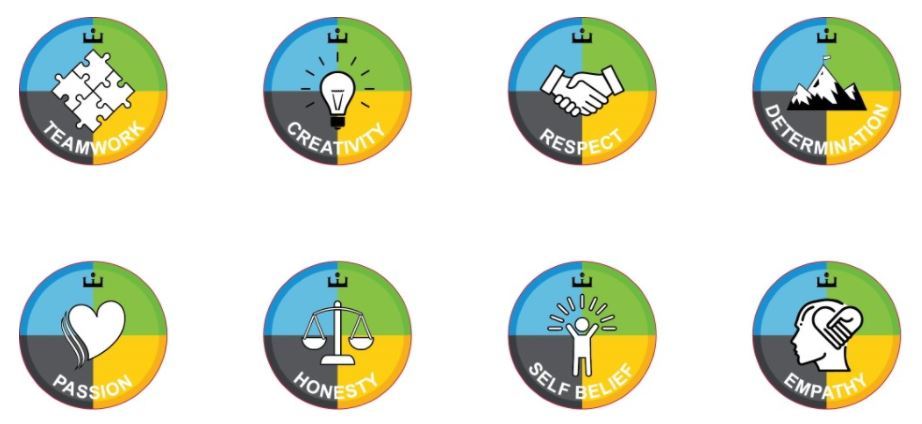 By showing these values consistently, you will get nominated by you form tutor, teacher, head teacher or fellow pupil for a House Values Badge. Each half term, we then award our students and staff with their House Values Badges. This is a new initiative and has been well received by all! Again, you will see these blazer badges on our pupils and staff, who all wear them with pride. These are a representation of what our amazing House System is all about.
I look forward to welcoming you all to the KES House system. It really is a House System like no other. We have received local and national recognition for its impact, excellent and development over the years and we are determined to keep making it a massive part of KES Academy both in school and after school.
Welcome to the KES Academy House System and we genuinely hope it provides you all with the opportunity to have that moment to feel special, being part of something and displaying the values we feel are vital for success, not just in school, but in all aspects of life and your future challenges.
For more information on the history of the school and the house system please click here